Decanter World Wine Awards: a host of accolades for Tenimenti Civa
The Decanter World Wine Awards are the largest, most influential wine competition in the world. The selections began on 14 June at the Decanter headquarters in Canary Wharf, London.
Nearly 170 expert tasters, including 44 Masters of Wine and 11 Master Sommeliers, assessed over 18,000 wines from 56 countries.
After two weeks of rigorous tastings, the long-awaited results arrived, with the awarding of the prestigious medals.
The Friulan producer Tenimenti Civa received a Gold medal for its Vigneto Bellazoia Chardonnay 2017; Silver for the Vigneto Bellazoia Ribolla Gialla 2019 and for the Refosco dal Peduncolo Rosso 2018; and Bronze for both the Vigneto Bellazoia Merlot 2018 and the Ribolla Gialla Spumante Collezione Privata.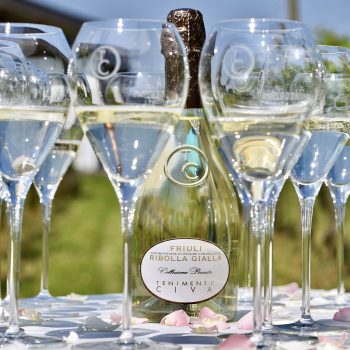 Wines in the Biele Zôe line, from the High Quality in the Shopping Trolley project, also received important awards from the DWWAs, with three Bronze medals: Ribolla Gialla and Sauvignon 2020, and Refosco dal Peduncolo Rosso 2019.
This performance is a source of great satisfaction, which rewards the commitment and constant passion of a company established only five years ago, but in continuous growth also in terms of the quality of its wines.