RIBOLLA GIALLA COLLEZIONE PRIVATA AMONG THE BEST 100 ITALIAN WINES
Winemag 2021, Davide Bortone's authoritative wine guide, placed Ribolla Gialla 2019 Collezione Privata among the best 100 Italian wines.
"We are happy to see our Ribolla Gialla Collezione Privata receive such recognition," commented Valerio Civa, owner of Tenimenti Civa. "Accolades like this pay off the commitment and effort of those who believe in this variety, one of the symbols of wine-making in Friuli."
The Guida Top 100 Vini italiani states that "The Ribolla Gialla has a bright straw yellow hue. The elegant nose of citrus, ripe yellow peach and apricot is so well-rounded that it seems buttery. Engaging on the palate, it shows full, citric, velvety but fresh, with well-balanced apricot and citrus encores. Nice length, underpinned by good acidity."
Perfect to accompany vegetable creams and soups, fish dishes with sauce and creamy cheeses with hints of sweetness.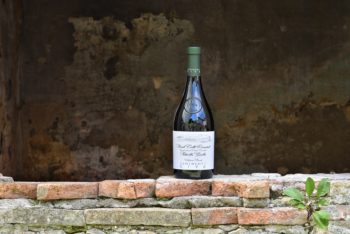 20 October 2020