Six Wines from the Linea Classica for Six Michelin-Starred Dishes
Tenimenti Civa will be present at Cibus 2022 at the La Molisana Stand (Pavilion 5 – Stand I – 034) with six wines from the Friuli Colli Orientali DOC Linea Classica, each paired with a dish by a Michelin-starred chef.
The opening event will be on Tuesday 3 May with dishes from the chef Roberto Tonola from Lanterna Verde, Villa di Chiavenna – Sondrio, Villa di Chiavenna – Sondrio, who will be preparing "Wholewheat linguine with carbonara of trout, broad beans and wild fennel", paired with Linea Classica Chardonnay 2021. This will be followed by "Mezzo rigatoni and beans, maiale nero sucking pig from Val Chiavenna and chilli", accompanied by the long, elegant Linea Classica Refosco dal Peduncolo Rosso 2021.
The following day, Wednesday 4 May, the chef Alfonso Caputo from La Taverna del Capitano in Nerano, in the province of Naples, will prepare his "Quadrotto pasta in scorpion fish sauce", paired with the Linea Classica Ribolla Gialla 2021; while "Pasta and potatoes my way" will be accompanied by the suave Linea Classica Merlot 2019.
On Thursday 5 May in the presence of the Olympic Champion Marcell Jacobs, testimonial of La Molisana pasta, the chef Giancarlo Morelli, from the Ristorante Pomiroeu in Seregno, in the province of Monza e Brianza, will cook his "Wholewheat orecchiette with wild garlic and snap peas, anchovy and lemon grissini crumble, paired with our Linea Classica Friulano 2021. To close, the dish "Rigacuore pasta, smoked tomato, basil butter and goat's milk foam" will be paired with the Linea Classica Sauvignon Friuli Colli Orientali DOC 2021.
The 21st edition of the Cibus international food exhibition is full of interesting events, and graced with wines from Tenimenti Civa at the La Molisana pasta stand.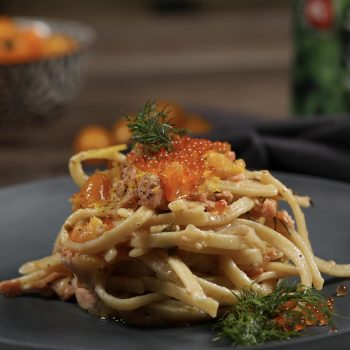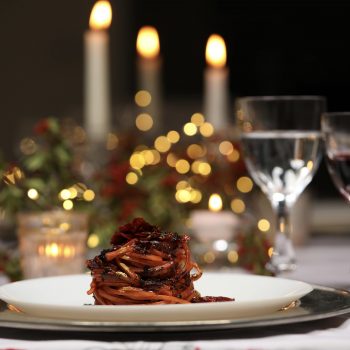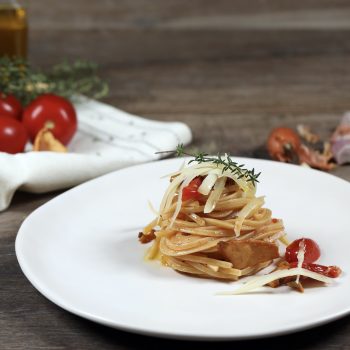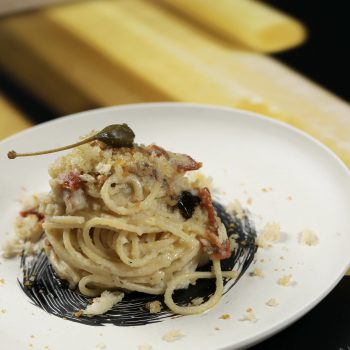 Date: 3 – 6 may 2022
Place: Parma
Stand: 5 – stand I – 034 – La Molisana
Address: Fiere di Parma – Viale delle Esposizioni, 393A – 43126 Parma (Italy)
For more information: