A SHOWER OF AWARDS FOR THE QUALITY OF TENIMENTI CIVA WINES
Bellazoia, 25 October 2017
The wines of the Tenimenti Civa estate made an excellent debut in the wine guides, from Bibenda and Gambero Rosso to I Vini d'Italia 2018 from Le Guide de L'Espresso.
Awards showered down for the quality of Tenimenti Civa wines! After the 5 Grapes awarded to the Ribolla Gialla Biele Zôe 2016 by the Italian Sommelier Foundation, it was the turn of the Gambero Rosso guide, with three awards. Ribolla Gialla and Friulano (formerly known as Tocai) DOC Friuli Colli Orientali, both from the 2016 growing year, received a rating of "due bicchieri", reserved for "very good to excellent wines in their respective categories". The strengths of these wines, as stressed in the guide, include intrinsic quality and a fair price.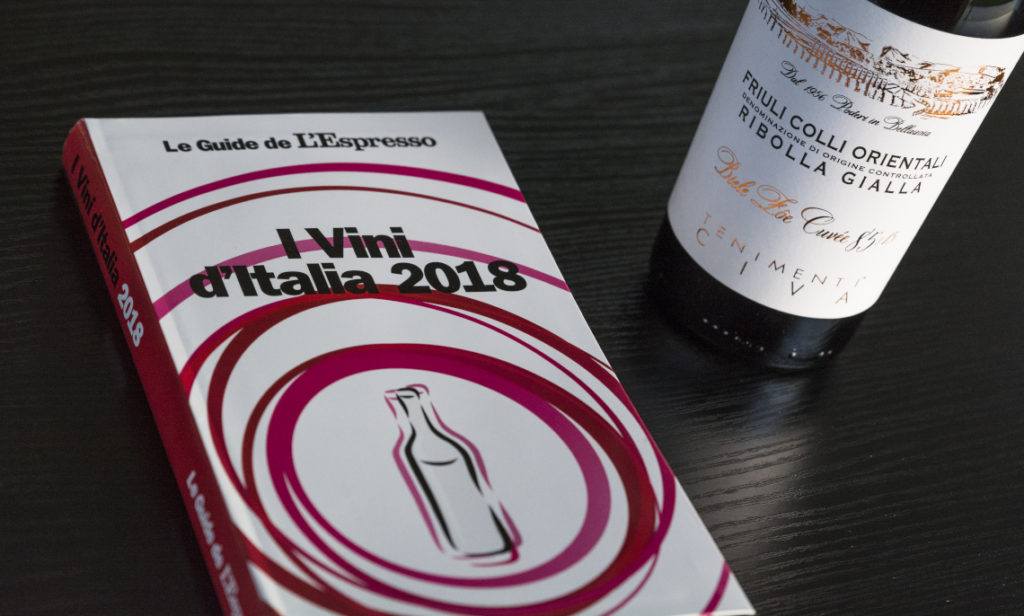 "Very promising" was how La Guida dell'Espresso described the Ribolla Gialla Biele Zôe 2016 by . It went on to comment that "The first taste regaled fresh, lively, taut citrus, with a hint of apple fruit provided by the dash of Chardonnay".
"We are pleased," commented Valerio Civa, owner of the winery, "that alongside the Ribolla Gialla, a wine to which we devote great attention and commitment, our Sauvignon and Friulano were also particularly appreciated by professionals in the sector. Friuli Venezia Giulia is a small wine region that manages to express the quality of its wines at the highest levels."